Ch Shanaspree O'Duinnin Intrigue
OA NAJ HIC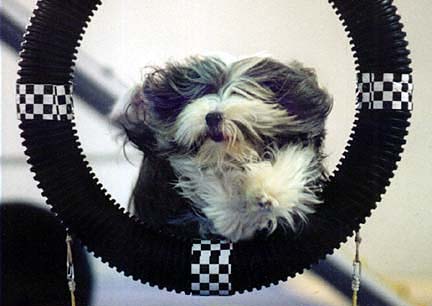 Photo courtesy of Tien Tran Photography
---
ALLIE
Bitch DL47626805
4/14/93-9/15/09 - Rainbow Bridge
Breeder: Eileen Dinneen and Laura Tappero
Ch Diotima Fortune Smiles x Ch O'Duinnin Lotus Espirit
Owner/Handler: Gretchen Blackburn of Austin TX
---

9/17/09
We had to put Allie down on Tues evening. She was getting over her pancreatitis and abscesses but she was worn out and had "the look."
We made it very nice for her. Sent Dr Boggs flowers before we got there and had Allie in her wagon with photos all over her of her life. She had a McDonalds hamburger and french fries and cookies and ice cream as her last meal.
Dr. Boggs was so sweet. She took her time and let us light a candle, turn out the lights and have the only light being the candle and one of the x-ray box lights on in the room. She stroked her head and enjoyed our stories. Darron said a prayer and cracked near the end which I thought was sweet. My friend, Ann, read a poem and placed in on top of Allie.
I put my hand under her back leg with my fingers on her pulse because I wanted to feel her last heartbeat. I think I drained my tear ducts over the past 3 weeks. We all were teary but not sobbing. We feel so at peace now knowing that she's in a better place. It was the hardest thing I've ever done.
9/21/09

It's been a teary week without our girl. I still hear her bark occasionally. Your first beardie's always special.
9/22/09

I'm getting so much comfort talking with others who have been through this. Allie was my first and she's left a huge hole in our hearts.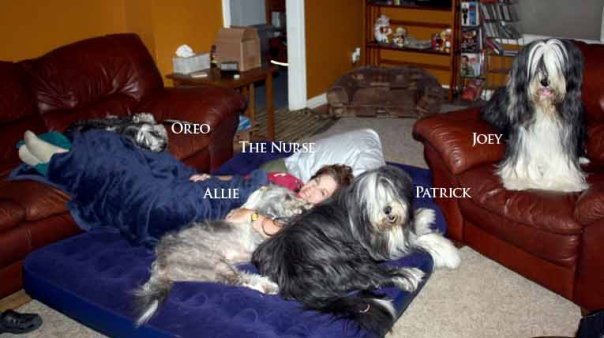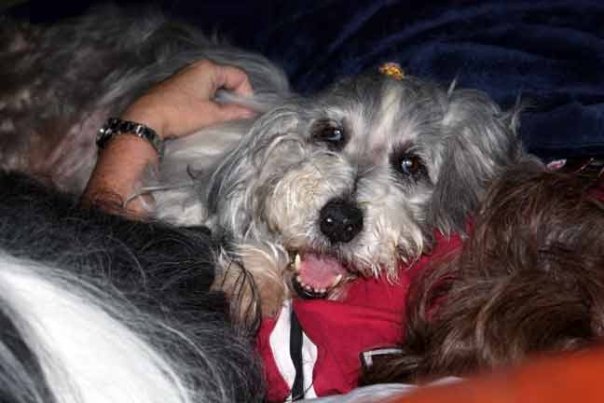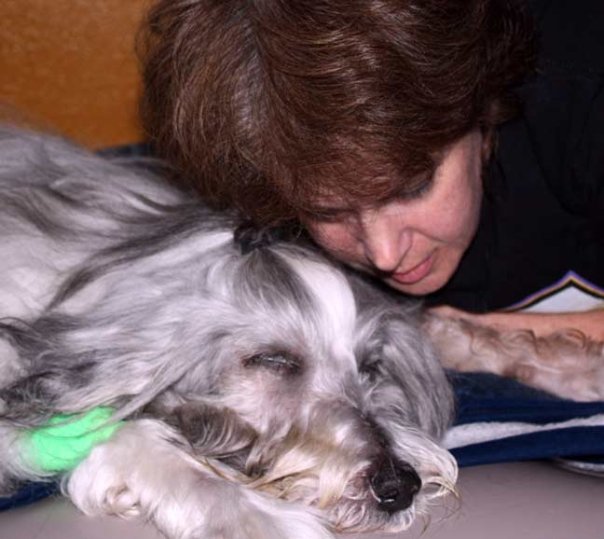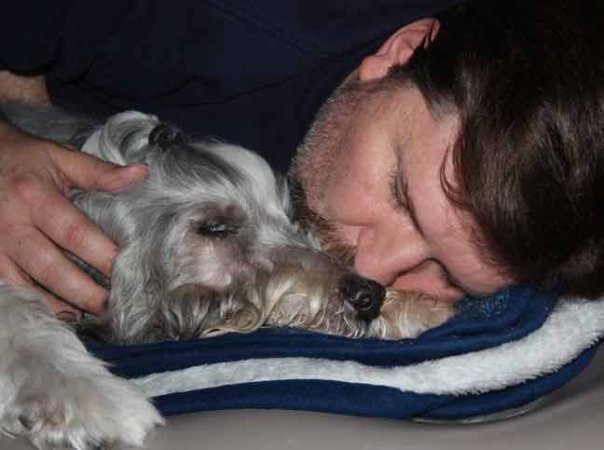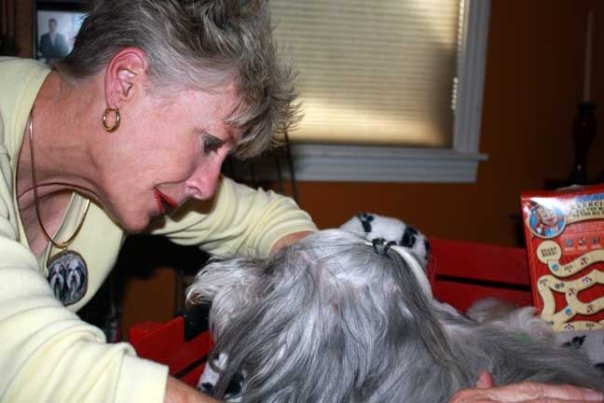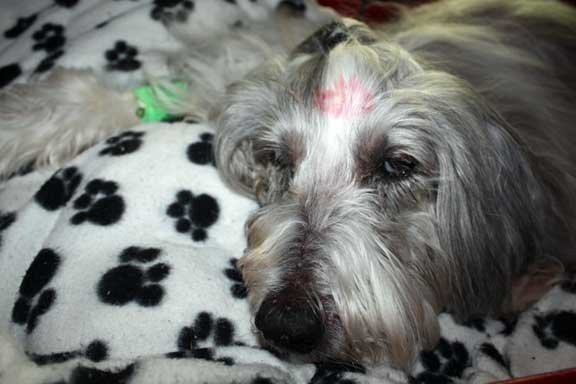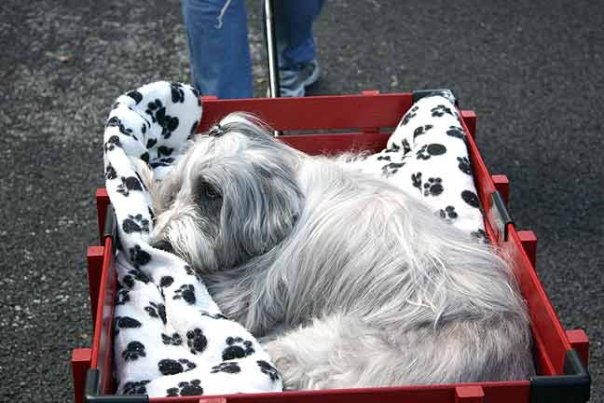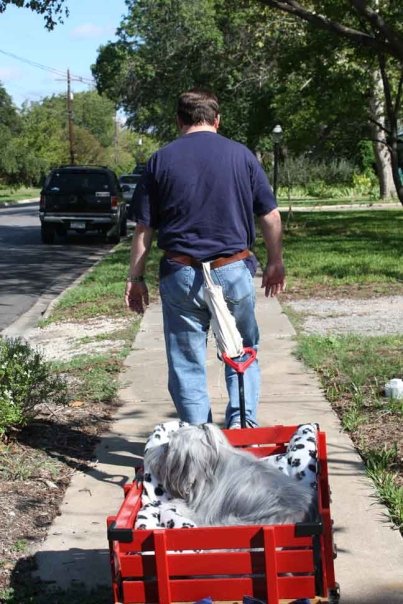 ---
AKC
Regular Agility

 3/08/97  Novice A 20"-Leg 1    100
 50/4/97  Novice A 20"-Leg 2    100    2nd/13
 7/18/97  Novice A 20"-Leg 3    100    3rd/13                  NA
 7/19/97  Novice A 20"-Leg 4    100    2nd/12

 x/xx/xx  Open 20"-Leg 1
 5/02/98  Open 20"-Leg 2         85    4th/15
 7/18/98  Open 20"-Leg 3         92                            OA
Jumps with Weaves

 7/17/98  Novice B 20" Leg 1     93              00.00'/41'
 7/18/98  Novice B 20" Leg 2     93              00.00'/37'
 3/07/99  Novice B 20" Leg 3     92              41.25'/38'    NAJ
---
NADAC
10/31/98  Novice Regular-Leg 1   -5	2nd Place
---
USDAA
Non-Titling legs:
 
Flashpaws, Houston-11/23 & 11/24/97
          Novice/Starters Jumpers      1st Place
          Novice/Starters Snooker      4th Place
---
Allie's Links
BAD
BCCA
1999
1998
1997
	

---

Off to a BAD Start
[BAD Handlers] | [BAD Dogs] | [BAD Events] | [BAD Links]
[BAD Greetings] | [BAD News] | BAD Beginnings]
[BAD Advice] | [BAD Attitudes] | [BAD Goods]

Email Libby with an update