CH MACH Highlander Orion From Alamos
RA MXB MJC NJP OF PD2 PS2 PJ3 PK2 PR1 PG1* ATD CL1 CGC VX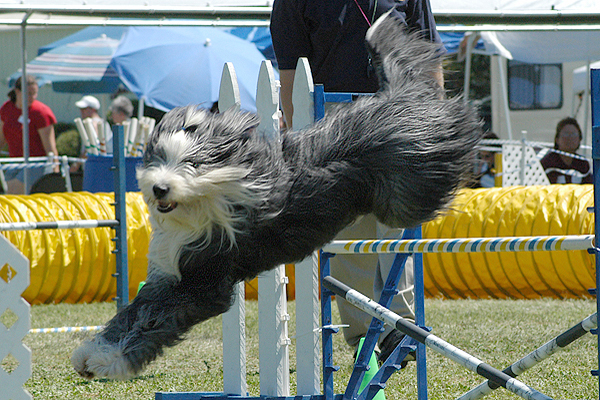 Max
---
DL90588803-Dog-3/08/02
Breeder: Jane Cooper
Ch Highlander Wildest Dreams, PT (Chauncey) x Ch Alcyone of Alamos (DeAnna)
Owner(s): Molly McNamara of San Jose, CA and Beth Tilson
---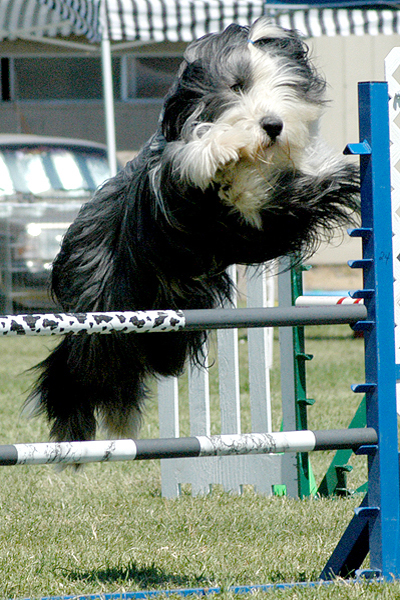 ---
AKC DL90588803
Standard Titling

 4/16/05 Novice B 20" Leg 1      95     3rd/4   55.66'/68'
 4/21/05 Novice B 20" Leg 2     100     1st/3   52.73'/72'
 5/08/05 Novice B 20" Leg 3     100     1st/4   50.53'/73'            NA

 6/04/05 Open 20" Leg 1          95             53.94'/75'
 6/26/05 Open 20" Leg 2          95     3rd/13  56.91'/71'
 7/16/05 Open 20" Leg 3         100     1st/6   54.40'/64'            OA

 7/17/05 Excellent A 20" Leg 1  100     3rd/12  59.82'/61'
10/01/05 Excellent A 20" Leg 2  100     3rd/10  58.89'/68'
10/22/05 Excellent A 20" Leg 3  100     4th/12  53.06'/64'            AX
Jumpers with Weaves

 6/26/04 Novice A 20" Leg 1     100     1st/4   36.21'/38'
 6/27/04 Novice A 20" Leg 2     100     1st/6   27.45'/38'
 7/25/04 Novice A 20" Leg 3     100     1st/1   23.81'/32'            NAJ

 4/02/05 Open 20" Leg 1          95     4th/17  40.93'/40'
 4/03/05 Open 20" Leg 2          95             36.03'/36'
 4/21/05 Open 20" Leg 3         100     2nd/8   28.24'/36'            OAJ

 5/07/05 Excellent A 20" Leg 1  100     4th/15  38.96'/43'
 6/04/05 Excellent A 20" Leg 2  100     1st/7   38.22'/43'
 6/19/05 Excellent A 20" Leg 3  100     2nd/9   39.49'/45'            AXJ
FAST

 5/28/07 Novice B 20" Leg 1      55             36.34'/32'
 6/03/07 Novice B 20" Leg 2      72     2nd/9   32.20'/32'
 7/01/07 Novice B 20"-Leg 3      66             32.46'/32'  64.3      NF

 9/16/07 Open 20" Leg 1          60             31.55'/32'
10/21/07 Open 20" Leg 2          62     3rd/9   34.65'/32'
11/17/07 Open 20" Leg 3          58     3rd/8   35.99'/32'  60.0      OF

 4/17/08 Excellent A 20" Leg 1   62     1st/2   25.16'/32'
Championship Legs
Standard Titling

 2/11/06 Excellent B 20" Leg 1  100             58.52'/67'  QQ
 3/04/06 Excellent B 20" Leg 2  100             57.88'/68'  QQ
 3/06/06 Excellent B 20" Leg 3  100             60.01'/68'  QQ
 5/27/06 Excellent B 20" Leg 4  100             61.01'/68'
 7/30/06 Excellent B 20" Leg 5  100             56.55'/63'  QQ
 8/12/06 Excellent B 20" Leg 6  100             52.48'/61'  QQ
 9/14/06 Excellent B 20" Leg 7  100     2nd/9   49.70'/65'  QQ
10/21/06 Excellent B 20" Leg 8  100             55.29'/61'  QQ
11/04/06 Excellent B 20" Leg 9  100     3rd/15  51.10'/62'  QQ
12/08/06 Excellent B 20" Leg 10 100     4th/21  50.54'/64'  QQ        MX

12/16/06 Excellent B 20" Leg 11 100     1st/25  52.23'/68'  QQ
12/17/06 Excellent B 20" Leg 12 100             51.59'/63'  QQ
 2/11/07 Excellent B 20" Leg 13 100             54.10'/63'      3.65
 3/04/07 Excellent B 20" Leg 14 100             58.84'/60'  QQ  3.14
 3/05/07 Excellent B 20" Leg 15 100             56.64'/63'  QQ  3.49
 3/17/07 Excellent B 20" Leg 16 100             53.63'/63'      3.72
 4/19/07 Excellent B 20" Leg 17 100     1st/7   50.99'/64'  QQ  3.81  High In Trial
 5/25/07 Excellent B 20" Leg 18 100             59.73'/64'  QQ  3.33
 6/16/07 Excellent B 20" Leg 19 100             55.77'/65'  QQ  3.64
 7/14/07 Excellent B 20" Leg 20 100             60.50'/62'  QQ  3.21

 8/19/07 Excellent B 20" Leg 21 100             63.98'/68'  QQ  3.31
10/20/07 Excellent B 20" Leg 22 100             56.47'/63'  QQ  3.50
10/27/07 Excellent B 20" Leg 23 100             55.56'/61'  QQ  3.42
11/17/07 Excellent B 20" Leg 24 100             53.06'/66'  QQ  3.93
11/18/07 Excellent B 20" Leg 25 100             55.22'/63'  QQ  3.60  MXB
11/25/07 Excellent B 20" Leg 26 100             53.59'/62'  QQ  3.66
12/15/07 Excellent B 20" Leg 27 100             48.98'/61'  QQ  3.93
12/16/07 Excellent B 20" Leg 28 100             54.86'/62'  QQ  3.55
12/31/07 Excellent B 20" Leg 29 100             52.33'/64'  QQ  3.85  2007 F&F 7 - YPS 3.57 
 4/17/08 Excellent B 20" Leg 30 100     1st/5   50.53'/57'  QQ  3.51

 5/24/08 Excellent B 20" Leg 31 100             61.19'/62'      3.17
 7/25/08 Excellent B 20" Leg 32 100             58.84'/65'  QQ  3.44
 7/26/08 Excellent B 20" Leg 33 100             56.38'/60'  QQ  3.29
 7/27/08 Excellent B 20" Leg 34 100             38.61'/42'  QQ  3.29
10/27/08 Excellent B 20" Leg 35 100     3rd/12  55.24'/65'  QQ  3.68
11/15/08 Excellent B 20" Leg 36 100             58.95'/62'  QQ  3.28  2008 F&F 15 - YPS 3.38
11/06/09 Excellent B 20" Leg 37 100             54.81'/67'  QQ  3.85
 1/16/10 Excellent B 20" Leg 38 100             54.59'/65'      185
 4/04/10 Excellent B 20" Leg 39 100             55.52'/65'      186
 5/15/10 Excellent B 20" Leg 40 100             52.01'/67'      193

 8/14/10 Excellent B 20" Leg 41 100             50.53'/61'      175
10/05/10 Excellent B 20" Leg 42 100     4th     53.86'/64'      183
10/23/10 Excellent B 20" Leg 43 100             46.29'/58'      164
11/14/10 Excellent B 20" Leg 44 100             51.83'/65'      185
12/12/10 Excellent B 20" Leg 45 100             52.86'/65'      185
 1/08/11 Excellent B 20" Leg 46 100             49.67'/61'      175
 3/13/11 Excellent B 20" Leg 47 100             53.91'/60'      169
Jumpers with Weaves

 6/26/05 Excellent B 20" Leg 1  100             32.47'/41'
 7/09/05 Excellent B 20" Leg 2  100             35.56'/38'
 7/17/05 Excellent B 20" Leg 3  100             37.96'/42'
 7/30/05 Excellent B 20" Leg 4  100     4th/20  36.74'/38'
 8/14/05 Excellent B 20" Leg 5  100             35.29'/41'
10/01/05 Excellent B 20" Leg 6  100             38.39'/47'
10/09/05 Excellent B 20" Leg 7  100             38.69'/43'
10/23/05 Excellent B 20" Leg 8  100             40.28'/46'
12/17/05 Excellent B 20" Leg 9  100             33.88'/40'
12/18/05 Excellent B 20" Leg 10 100             35.10'/41'      MXJ

 2/11/06 Excellent B 20" Leg 11 100             32.81'/38'  QQ
 2/12/06 Excellent B 20" Leg 12 100             32.56'/41'
 3/04/06 Excellent B 20" Leg 13 100             33.45'/40'  QQ
 3/05/06 Excellent B 20" Leg 14 100             31.89'/40'
 3/06/06 Excellent B 20" Leg 15 100             35.38'/46'  QQ
 4/08/06 Excellent B 20" Leg 16 100             34.22'/41'
 4/20/06 Excellent B 20"-Leg 17 100     1st/3   34.46'/42'
 5/10/06 Excellent B 20" Leg 18 100             33.82'/43'
 6/04/06 Excellent B 20" Leg 19 100     3rd/15  32.79'/39'
 6/10/06 Excellent B 20" Leg 20 100             33.82'/43'

 6/17/06 Excellent B 20" Leg 21 100             31.54'/36'
 6/18/06 Excellent B 20" Leg 22 100             30.61'/38'
 7/30/06 Excellent B 20" Leg 23 100             33.09'/39'  QQ
 8/12/06 Excellent B 20" Leg 24 100             33.57'/42'  QQ
 8/20/06 Excellent B 20" Leg 25 100             31.85'/34'            MJB
 9/09/06 Excellent B 20" Leg 26 100             33.15'/39'
 9/14/06 Excellent B 20" Leg 27 100    3rd/12   29.40'/40'  QQ
 9/30/06 Excellent B 20" Leg 28 100             29.47'/34'
10/21/06 Excellent B 20" Leg 29 100             34.69'/39'  QQ
11/04/06 Excellent B 20" Leg 30 100    4th/15   31.89'/39'  QQ

11/18/06 Excellent B 20" Leg 31 100             32.21'/39'
11/24/06 Excellent B 20" Leg 32 100             29.75'/37'
11/25/06 Excellent B 20" Leg 33 100             32.33'/38'
12/08/06 Excellent B 20" Leg 34 100             33.94'/41'  QQ
12/16/06 Excellent B 20" Leg 35 100             32.01'/38'  QQ
12/17/06 Excellent B 20" Leg 36 100             33.76'/44'  QQ
 3/02/07 Excellent B 20" Leg 37 100             32.49'/43'      5.02
 3/03/07 Excellent B 20" Leg 38 100             32.51'/42'      4.89
 3/04/07 Excellent B 20" Leg 39 100             32.18'/39'  QQ  4.57
 3/05/07 Excellent B 20" Leg 40 100             33.11'/39'  QQ  4.47

 3/18/07 Excellent B 20" Leg 41 100             33.00'/38'      4.33
 3/24/07 Excellent B 20" Leg 42 100             32.39'/40'      4.63
 3/25/07 Excellent B 20" Leg 43 100             35.34'/41'      4.33
 4/07/07 Excellent B 20" Leg 44 100             34.24'/43'      4.76
 4/08/07 Excellent B 20" Leg 45 100             35.76'/43'      4.53
 4/19/07 Excellent B 20" Leg 46 100     2nd/9   27.97'/38'  QQ  5.15
 5/25/07 Excellent B 20" Leg 47 100             36.46'/45'  QQ  4.61
 5/26/07 Excellent B 20" Leg 48 100             35.25'/41'      4.37
 5/27/07 Excellent B 20" Leg 49 100             35.32'/41'      4.30
 5/28/07 Excellent B 20" Leg 50 100             38.68'/43'      4.21  MJS

 6/03/07 Excellent B 20" Leg 51 100             30.74'/35'      4.33
 6/16/07 Excellent B 20" Leg 52 100             35.96'/40'  QQ  4.17
 7/01/07 Excellent B 20" Leg 53 100             31.62'/41'      4.87
 7/14/07 Excellent B 20" Leg 54 100             38.60'/44'  QQ  4.27
 8/11/07 Excellent B 20" Leg 55 100             31.47'/38'      4.51
 8/19/07 Excellent B 20" Leg 56 100             35.01'/42'  QQ  4.46
 9/16/07 Excellent B 20" Leg 57 100             33.46'/38'      4.21
 9/29/07 Excellent B 20" Leg 58 100             29.87'/39'      4.95
10/20/07 Excellent B 20" Leg 59 100             32.86'/41'  QQ  4.72
10/21/07 Excellent B 20" Leg 60 100             38.03'/44'      4.36

10/27/07 Excellent B 20" Leg 61 100     4th/25  34.07'/39'  QQ  4.31
11/17/07 Excellent B 20" Leg 62 100             30.91'/38'  QQ  4.59
11/18/07 Excellent B 20" Leg 63 100             31.37'/39'  QQ  4.62
11/25/07 Excellent B 20" Leg 64 100             33.77'/40'  QQ  4.41
12/15/07 Excellent B 20" Leg 65 100             29.94'/37'  QQ  4.68
12/16/07 Excellent B 20" Leg 66 100             31.99'/39'  QQ  4.60
12/29/07 Excellent B 20" Leg 67 100             32.14'/39'      4.57
12/30/07 Excellent B 20" Leg 68 100             34.63'/45'      4.88
12/31/07 Excellent B 20" Leg 69 100             31.29'/39'  QQ  4.67  2007 F&F 30 - YPS 4.56
 1/20/08 Excellent B 20" Leg 70 100             29.52/'38'      4.78

 2/02/08 Excellent B 20" Leg 71 100             33.76/'42'      4.65
 2/03/08 Excellent B 20" Leg 72 100             31.67/'40'      4.74
 3/01/08 Excellent B 20" Leg 73 100             30.78/'40'      4.87
 3/02/08 Excellent B 20" Leg 74 100             28.66/'37'      4.78
 3/03/08 Excellent B 20" Leg 75 100             30.40/'38'      4.64  MACH MJG
 3/15/08 Excellent B 20" Leg 76 100             33.57/'38'      4.20
 3/16/08 Excellent B 20" Leg 77 100             34.40/'39'      4.30
 4/17/08 Excellent B 20" Leg 78 100     2nd/8   36.29'/43'  QQ  4.41
 5/23/08 Excellent B 20" Leg 79 100             32.87/'39'      4.47
 7/25/08 Excellent B 20" Leg 80 100             33.40'/42'  QQ  4.76

 7/26/08 Excellent B 20" Leg 81 100             34.32'/37'  QQ  4.05
 7/27/08 Excellent B 20" Leg 82 100             38.61'/42'  QQ  3.99
10/18/08 Excellent B 20" Leg 83 100             33.58'/41'      4.59
10/27/08 Excellent B 20" Leg 84 100             37.65'/40'  QQ  3.98
11/15/08 Excellent B 20" Leg 85 100             30.68'/38'  QQ  4.50  2008 F&F 7 - YPS 4.48
11/06/09 Excellent B 20" Leg 86 100             29.60'/38'  QQ  4.83
 1/17/10 Excellent B 20" Leg 87 100             31.45'/41'      152
 3/06/10 Excellent B 20" Leg 88 100             37.15'/43'      161
 4/03/10 Excellent B 20" Leg 89 100             39.06'/46'      174
 4/04/10 Excellent B 20" Leg 90 100             42.13'/47'      177

 4/10/10 Excellent B 20" Leg 91  100            36.98'/44'      166
 5/14/10 Excellent B 20" Leg 92  100            32.17'/39'      148
 5/15/10 Excellent B 20" Leg 93  100            31.20'/37'      140
 6/05/10 Excellent B 20" Leg 94  100            34.45'/41'      152
 6/10/10 Excellent B 20" Leg 95  100    2nd     37.33'/40'      150
 6/19/10 Excellent B 20" Leg 96  100            36.32'/40'      150
 8/04/10 Excellent B 20" Leg 97  100            33.46'/40'      151
 8/14/10 Excellent B 20" Leg 98  100            33.72'/40'      149
10/05/10 Excellent B 20" Leg 99  100    4th     32.98'/40'      149
10/24/10 Excellent B 20" Leg 100 100            33.60'/41'      153   MJC

11/14/10 Excellent B 20" Leg 101 100            36.00'/39'      145
11/27/10 Excellent B 20" Leg 102 100            33.48'/39'      146
11/28/10 Excellent B 20" Leg 103 100            34.31'/42'      156
12/11/10 Excellent B 20" Leg 104 100            39.15'/42'      157
12/12/10 Excellent B 20" Leg 105 100            36.42'/44'      165
 1/08/11 Excellent B 20" Leg 106 100            35.35'/38'      143
 3/13/11 Excellent B 20" Leg 107 100            37.50'/39'      147
Championship Points

 6/26/05 CPs-  8
 7/09/05 CPs-  2
 7/17/05 CPs-  4
 7/30/05 CPs-  1
 8/14/05 CPs-  5
10/01/05 CPs-  8
10/09/05 CPs-  4 
10/23/05 CPs-  5
12/17/05 CPs-  6
12/18/05 CPs-  5
 2/11/06 CPs- 13  QQ
 2/12/06 CPs-  8
 3/04/06 CPs- 16  QQ
 3/05/06 CPs-  8
 3/06/06 CPs- 17  QQ
 4/08/06 CPs-  6
 4/20/06 CPs- 14
 3/27/06 CPs-  6
 5/10/06 CPs-  9
 6/04/06 CPs-  6
 6/10/06 CPs-  9
 6/17/06 CPs-  4
 6/18/06 CPs-  7
 7/30/06 CPs- 11  QQ
 8/12/06 CPs- 20  QQ
 8/20/06 CPs-  2
 9/09/06 CPs-  5
 9/14/06 CPs- 32  QQ
 9/30/06 CPs-  4
10/21/06 CPs-  9  QQ
11/04/06 CPs- 17  QQ
11/18/06 CPs-  6
11/25/06 CPs-  7
11/26/06 CPs-  5
12/08/06 CPs- 20  QQ
12/16/06 CPs- 35  QQ
12/17/06 CPs- 21  QQ
 2/11/07 CPs-  8
 3/02/07 CPs- 10
 3/03/07 CPs-  9
 3/04/07 CPs-  8  QQ
 3/05/07 CPs- 11  QQ
 3/17/07 CPs-  9
 3/18/07 CPs-  5
 3/24/07 CPs-  7
 3/25/07 CPs-  5
 4/07/07 CPs-  8
 4/08/07 CPs-  7
 4/19/07 CPs- 41  QQ
 5/25/07 CPs- 12  QQ
 5/26/07 CPs-  5
 5/27/07 CPs-  5
 5/28/07 CPs-  4
 6/03/07 CPs-  4
 6/16/07 CPs- 13  QQ
 7/01/07 CPs-  9
 7/14/07 CPs-  6  QQ
 8/11/07 CPs-  6
 8/19/07 CPs- 10  QQ
 9/16/07 CPs-  4
 9/29/07 CPs-  9
10/20/07 CPs- 14  QQ
10/21/07 CPs-  5
10/27/07 CPs-  9  QQ
11/17/07 CPs- 19  QQ
11/18/07 CPs- 14  QQ
11/25/07 CPs- 14  QQ
12/15/07 CPs- 19  QQ
12/16/07 CPs- 14  QQ
12/29/07 CPs-  6
12/30/07 CPs- 10
12/31/07 CPs- 18  QQ
 1/20/08 CPs-  8
 2/02/08 CPs-  8
 2/03/08 CPs-  8
 3/01/08 CPs-  9
 3/02/08 CPs-  8
 3/03/08 CPs-  7      MACH
 3/15/08 CPs-  4
 3/16/08 CPs-  4
 4/17/08 CPs- 21  QQ
 5/23/08 CPs-  6
 5/24/08 CPs-  0
10/18/08 CPs-  7
10/27/08 CPs- 11  QQ
11/15/08 CPs- 10  QQ
 7/25/08 CPs- 14  QQ
 7/26/08 CPs-  5  QQ
 7/27/08 CPs-  6  QQ
11/06/09 CPs- 20  QQ
 1/16/10 CPs- 10
 1/17/10 CPs-  9
 3/06/10 CPs-  5
 4/03/10 CPs-  6
 4/04/10 CPs-  4
 4/04/10 CPs-  9
 4/10/10 CPs-  7
 5/14/10 CPs-  6
 5/15/10 CPs- 19  QQ
 6/05/10 CPs-  6
 6/10/10 CPs-  3
 6/19/10 CPs-  3
 8/04/10 CPs-  6
 8/14/10 CPs- 16  QQ
10/05/10 CPs- 17  QQ
10/23/10 CPs- 11
10/24/10 CPs-  7
11/14/10 CPs- 16  QQ
11/27/10 CPs-  5
11/28/10 CPs-  7
12/11/10 CPs-  2
12/12/10 CPs- 19  QQ
 1/08/11 CPs- 13  QQ
 3/13/11 CPs-  7  QQ

Total    CPs-1077 QQs- 40

MACH          750 QQs- 20  3/03/08
MACH2        1500 QQs- 40
---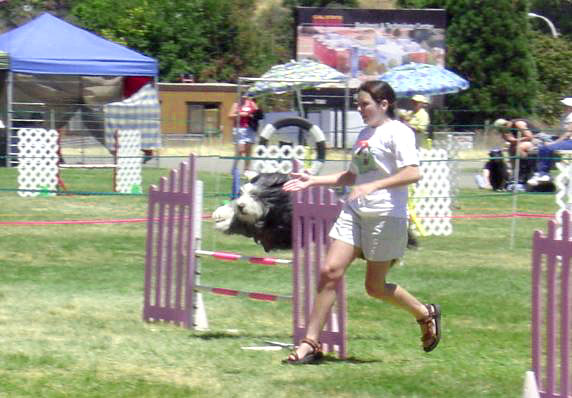 Max's First Trial
Sheltie AKC Trial - Hayward, California
26 June 2004
---
AKC DL90588803
Preferred Standard Titling

 7/02/11 Novice P 16" Leg 1     100     1st/5     45.60'/76'    148
Preferred Jumpers with Weaves

 5/14/11 Novice P 16" Leg 1     100     1st/5     24.12'/45'    120
 7/02/11 Novice P 16" Leg 2     100     1st/2     24.76'/40'    104
 7/03/11 Novice P 16" Leg 3     100     1st/3     21.57'/41'    108    NAJ
---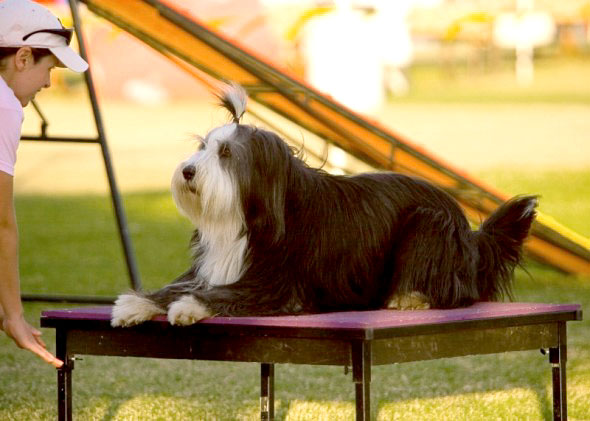 Max-USDAA Nationals-November 2007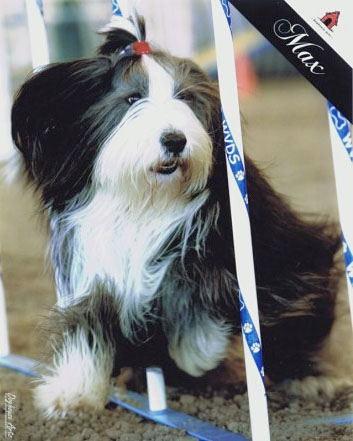 Max - USDAA Regionals - 2007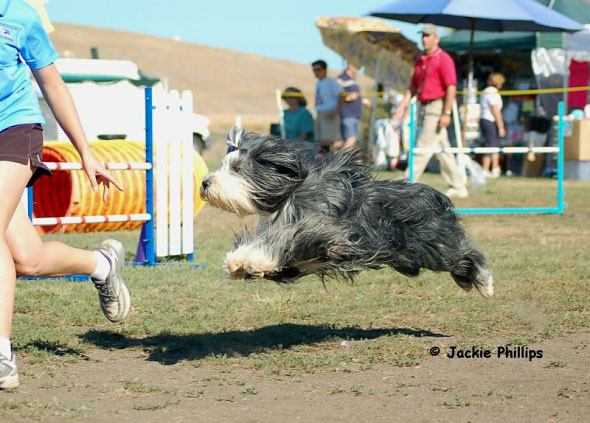 Max - Snooker - USDAA Regionals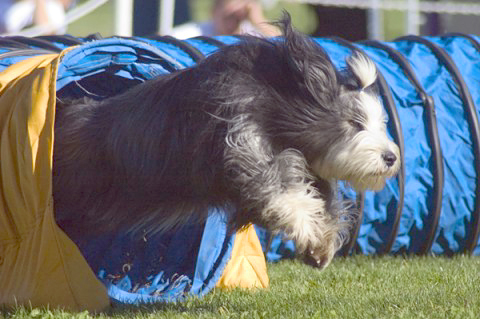 Max explodes out of the tunnel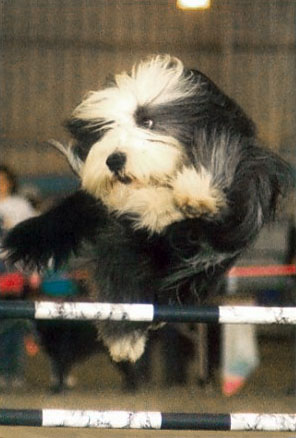 Max Jumping
---
USDAA U501331

 4/29/06  Performance I  Standard 22"-Leg 1    2nd/      44.29'/64'
 1/28/07  Performance I  Standard 22"-Leg 2    2nd/11    46.77'/67'
 2/24/07  Performance I  Standard 22"-Leg 3    2nd/      55.86'/61'  PS1, PD1

 4/30/06  Performance I  Jumpers 22"-Leg 1     1st/      24.87'/42'
 1/28/07  Performance I  Jumpers 22"-Leg 2     1st/      23.34'/38'
 2/24/07  Performance I  Jumpers 22"-Leg 3     1st/      19.24'/22'  PJ1

 1/28/07  Performance I  Pairs 22"-Leg 1       4th/ 
 2/24/07  Performance I  Pairs 22"-Leg 2       2nd/ 
 4/13/07  Performance I  Pairs 22"-Leg 3       2nd/                  PR1

 4/30/06  Performance I  Snooker 22"-Leg 1     3rd/      45 points
 1/28/07  Performance I  Snooker 22"-Leg 2               39 points

 1/28/07  Performance I  Gamblers 22"-Leg 1    1st/7     41 points
 4/13/07  Performance I  Gamblers 22"-Leg 2    2nd/

 4/12/07  Performance II Standard 22"-Leg 1    1st/
 4/13/07  Performance II Standard 22"-Leg 2    2nd/
 4/14/07  Performance II Standard 22"-Leg 3    2nd/                  PS2

 4/12/07  Performance II Jumpers 22"-Leg 1     3rd/
 4/13/07  Performance II Jumpers 22"-Leg 2     4th/
 5/06/07  Performance II Jumpers 22"-Leg 3     1st                   PJ2

 4/14/07  Performance II Snooker 22"-Leg 1     1st/
 4/15/07  Performance II Snooker 22"-Leg 2     1st/
 5/05/07  Performance II Snooker 22"-Leg 3     2nd/                  PK2

 4/15/07  Performance II Pairs 22"-Leg 1       1st/

 5/05/07  Performance II Gamblers 22"-Leg 1    2nd/                  PD2

 4/10/09  Performance 3 Standard 22" Leg 1

 6/02/07  Performance 3 Jumpers 22"-Leg 1 
 7/28/07  Performance 3 Jumpers 22" Leg 2      4th/
 2/03/08  Performance 3 Jumpers 22" Leg 3
 5/09/09  Performance 3 Jumpers 22" Leg 4      4th/      31.92'/
 7/18/09  Performance 3 Jumpers 22" Leg 5                35.94'/41'  PJ3

 7/29/07  Performance 3 Snooker 22" Leg 1      2nd/9     51 points   Super Q
 x/xx/xx  Performance 3 Snooker 22" Leg 2
 4/10/09  Performance 3 Snooker 22" Leg 3                55 points
 5/09/09  Performance 3 Snooker 22" Leg 4      4th/      38 points
 7/19/09  Performance 3 Snooker 22" Leg 5      1st/14    47 points   Super Q 

 4/25/09  Performance 3 Gamblers 22"-Leg x     4th/10    33 points 

 2/03/08  Performance 3 Pairs 22"-Leg 1

 4/29/06  Performance National Standard -5                      52.29'/55'
 5/13/07  Performance National Standard              1st/ (bye)
 7/29/07  Performance National Standard              3rd/ (fully qualified for 2007 Nationals)
 7/04/09  Performance National Standard Leg 1 Q

 4/14/07  Performance Speed Jumping - Qualified/Round 2 - ran clean!
               I was very proud of Max for sticking 2 beautiful A-frame contacts on this run and making beardies look GOOD!
 5/12/07  Performance Speed Jumping - NQ but 4th place/Round 2 - 1st place!
               We won a whole $33! LOL
 6/02/07  Performance Speed Jumping - Qualified/Round 2 - 4th/10
12/14/08  Performance Speed Jumping Leg 1  Q

 7/27/07-7/28/07 PVP Team with Candy Gaiser and Bounce - Qualified - 9th/24 (including a 4th place in PVP Snooker)

 2/24/07  11th PD1
 2/24/07  10th PS1
 2/24/07   6th PJ1
 4/13/07   1st PR1
 4/14/07    *  PK1
 5/05/07    *  PG1

 5/05/07   3rd PD2 
 4/14/07   2nd PS2
 5/05/07   3rd PK2
 5/06/07   4th PJ2

 7/18/09   6th PJ3
12/12/09   2nd ATD
In a message dated 11/4/07 4:49:14 PM, mollysmuppet@yahoo.com writes:
Hi Libby! I'm copying/pasting my updates sent home, with edits now that I've seen more results, to give you the full report on how we did! Hope it's not too repetitive :) We started on Wednesday, Oct 31st and finished today. I think someone got a video of our Steeplechase run so when I get it, I will pass the link along.

Halloween was our checkin day and we got a fun run in the Grand Prix Classic. Good way to burn off some travel energy and check out the trial.

Thursday was Team Snooker and Team Jumpers. Max had a fantastic and smooth snooker run with a 5, 6, and two 7s plus the full closing and a pretty good Jumpers run.

Fri, Nov 2:
LONG day at the trial today! Have I mentioned that you walk all your courses for the day at 7am and sometimes don't run them till 5pm? Anyway, this was a busy day for us.

Coming into today after yesterday's competition, our team Hairly There (Max's teammate is a cocker spaniel from NC named Katie) was in 24th place out of 115 teams - pretty good!

Katie and Max both qualified in Team Standard today, with only one little bobble each on course, so we look forward to seeing our standings tomorrow. This course hurt a lot of teams in the standings, there were so many eliminated for going off-course.

Max ran clean in the Performance Grand Prix semi-final round at lunchtime and looked great! We placed 13th out of 43 dogs. Unfortunately only the top 6 dogs advance to tonight's final round (phooey on them for making it so few), but I'm thrilled with a clean run regardless. At the end of our day, Max also ran clean in the Performance Steeplechase semi-final round. Again, not fast enough to make the finals, but hey we had a great run. 4 A-frames, 2 dogwalks, and 3 sets of weaves with hard entrances today and he got every single one of them!

So I can say I'm super proud of the big man today for doing everything I could have asked of him and working hard the whole time.

Anyway, having a good time! Another Team run tomorrow and some free time to shop and amuse Stan with all the excitement (holy cow, if you think agility people are crazy, you should see the flyball world championships on this same field).
------------------------------------------
Sat, Nov 3:
Popping in quickly as I'm about an hour overdue to meet Jeff.

Poor Max waited 8 hours for his Team Gamblers run. Did OK in that one but I know we won't make the top 12 to go to finals tomorrow (we were 23rd/115 this morning).

Stanley and I had the busier day. First I got to help out with a herding demo using the tester's dog. The sheep didn't really listen to me :) Then we took Stan in for a visit with the goats. It turns out that goat poop is quite tasty and a major distraction. You'll also have to factor in that this ring was set up next to the insanity of the world flyball championships (flyball is loud and CRAZY - while waiting, we saw two big dogs collide and one knocked the other out), and there were dogs and people along the fence of the herding ring - just what a baby beardie wants to visit. That said, he settled down and worked - he passed the instinct test and the tester said he looked great for 8 months!

After that, we tried the baby agility course doing little jumps and his very first tunnels and on-the-ground contacts. Once he understood what I wanted, Stan enjoyed it, especially the jumps.
------------------------------------
Sun, Nov 4:
Max had a lovely run in the Steeplechase Classic today - nailed 2 more A-frames and a hard weave entrance. Worked very nicely for me and I have no complaints! In the team competition, we ended up in 20th place out of the 115 teams - pretty good, especially given the famous folks/dogs we were rubbing elbows with.

Now I'm just procrastinating when it comes to packing! Hope everyone had a good weekend.
Molly
Max - Ch. Highlander Orion From Alamos RA MX MXJ NF PD2 CL1 CGC VX
Stanley - Highlander He Shoots He Scores
http://www.muppetdogs.com
---

---
November 29, 2004
Greetings from freezing California! Max and I competed in our first CPE agility trial this past weekend. What a way to work off too much turkey! Despite endless amounts of weather (BAD fog on Friday, heavy rain on Saturday), we made the 2-hour-each-way drive to Elk Grove on Friday and Saturday - I got tired and pooped out on Sunday. I was really looking at this venue as a chance for more ring practice but it worked out well and we had a blast. On Friday especially, we felt fast and I mean border-collie fast! AND we did well: 3 placements and 4 Qs! Max even got his first CPE title - CL1-H - from 2 of his qualifying runs on Friday! We also got some very nice compliments from people on how well-behaved the Maxman was and how well we worked together in the ring and everyone wanted to know who I got him from and who his parents were - so thank you Beth and Jane! :) I of course was the endlessly proud mom of my sweet, smart boy who's kicking agility butt and having fun doing it, and he's still only 2 years old!
Molly and Max
CPE 04039-01
CPE Level 1 (2 Qualifying Standard Legs and 1 of each Game)
Regular (CL1-R)
11/26/04   CL1-Standard-Leg 1        2nd/      32.89'/58'
3/26/05    CL1-Standard-Leg 2        2nd/25    30.60'/53'   CL1-R
3/27/05    CL1-Standard-Leg 3        1st/16    29.33'/69'
Handler Games (CL1-H)
11/26/04   CL1-Colors-Leg 1                    20.62'/38'
11/26/04   CL1-Wildcard-Leg 1                  22.28'/40'   CL1-H
Strategy Games (CL1-S)
11/27/04   CL1-Snooker-Leg 1         1st/      40 points
3/25/06    CL1-Jackpot-Leg 1         3rd/      40 points    CL1-S
Fun Games (CL1-F)
3/26/05    CL1-Jumpers-Leg 1         2nd/20    30.13'/41'
3/25/06    CL1-Fullhouse-Leg 1       2nd/      27 points    CL1-F
CPE Level 2 (2 Clean Standard or 3 Q's and 2 of each Game)
Regular (CL2-R)
3/25/06    CL2-Standard-Leg 1                  50.85'/72'
Handler Games (CL2-H)
3/25/06    CL2-Colors-Leg 1          1st/      13.81'/29'
3/26/05    CL2-Wildcard-Leg 1                  21.54'/36'
Fun Games (CL2-F)
3/25/06    CL2-Jumpers-Leg 1         4th/      18.40'/?
Titles
11/26/04   2nd CL1-H
3/26/05    3rd CL1-R
3/25/06    2nd CL1-S    
3/25/06    2nd CL1-F - Level 1 Title
---
Max's Links
BAD
BCCA
Northern California Bearded Collie Fanciers
Organizations
---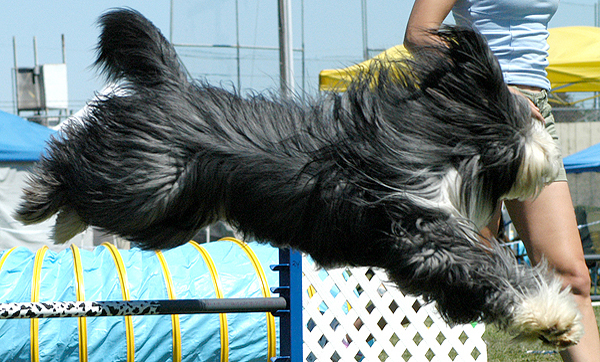 ---

Off to a BAD Start
[BAD Handlers] | [BAD Dogs] | [BAD Events] | [BAD Links]
[BAD Greetings] | [BAD News] | BAD Beginnings]
[BAD Advice] | [BAD Attitudes] | [BAD Goods]