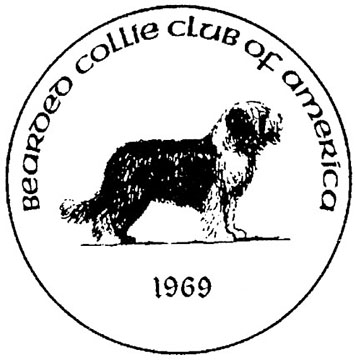 ---
Annual Agility Report - BCCA Agility Committee - 1 September 2008
BCCA Agility Committee
Committee Co-Chairs:
Libby Myers-Buhite of Santa Clara CA, Agility Co-Chair
Joanne Williamson of Boxboro MA, Agility Co-Chair and AKC Rally Judge

Agility Committee Members:
Karen Barratt of Galveston TX, former Co-Chair
Patti Bott of Lakeside CA
Jack Buhite of Santa Clara CA
Beth Canner of Seminole FL, First Agility Chair and AKC Agility Judge
Carol Carlsen of Oxford, MI
Ann Chandoha of Marble Falls TX
Sarah Halsey of Fallbrook CA
Jeff Ipser of Auburn OH, AKC Agility Judge
Linda Porter of Hagerstown, MD
Sharon Prassa of Sacramento CA
Michele Ritter of Saylorsburg, PA
David Williamson of Pearland, TX

Board Liaison: Glenn Alexander
Goals for 2008-2009:
We will discuss the place and scoring methods for the new AKC FAST class within the BCCA Agility Awards and Register of Merit programs. A trophy has been proposed by Sarah Halsey. We will be re-evaluating the current scoring systems for BCCA Certificates for Standard and Jumpers with Weaves as well.
Activities and Major Accomplishments:
A. Trials:
Every year there is a BCCA National Specialty agility trial.
Jeff Ipser chairs annual BCCA all breed agility trials as BCCA fund-raisers.
Joanne Williamson will chair a BCCA all breed trial to benefit the 2009 National Specialty, being run by the BCCA Board.
The Northern California Bearded Collie Fanciers hold annual Regional Specialty agility trials.
The Northwest Bearded Collie Club of Puget Sound, the National Capitol Bearded Collie Club, and the Northern California
Bearded Collie Fanciers each hold an annual all-breed agility trial.

B. Publication:
The Agility Committee fosters the sport of dog agility through publication in the Bagpipes and the Beardie Bulletin. Milestones, events, and tributes are published in the Bagpipes, as well as the annual report. All AKC Titles and BCCA Awards are published in the Bulletin, as well as articles on the sport. The Beardie Agility Diehards (BAD) pay for all agility pages above the yearly allotment and for the publication of USDAA, NADAC, CPE, and UKC titles as well. Over the last eleven years the Diehards have sponsored 131 pages in the Bulletin and contributed $12.455 toward publication.

C. Internet:
The BCCA website's Agility Section contains agility articles and a link to the Beardie Agility Diehard website (www.beardieagilitydiehards.org). The BAD website, started on New Year's Day 1998, has a large section devoted to BCCA Agility, listing the current BCCA Agility Committee, the complete list of BCCA Agility Award winners since 1996, the Register of Merit for Agility, the National Specialty results starting with the first trial in 1996, and the annual agility reports. Regional Clubs' Agility Trials are featured as well. The website includes the 402 Beardies who have earned legs and titles in the five United States dog agility organizations. Currently there are 515 Agility Beardies on the BAD Website, including 463 at home and 52 abroad. The Beardie Agility Line, started in January of 2000, brings together the Agility Community from the USA and around the world to help those new to the sport, to discuss techniques, and to share agility successes and questions. Joanne Williamson publishes the AKC legs and titles to this line on a monthly basis and the standings quarterly. Libby Myers-Buhite publishes the USDAA, NADAC, CPE and UKC titles and standings. The year-end BCCA Awards are confirmed and published to the line before being printed in the Bulletin.

D. AKC Correspondence:
Joanne Williamson wrote to the AKC on behalf of the agility community opposing a new regulation, which would prevent agility trial secretaries competing at their own trials.
Statistical Information
American Kennel Club:
155 Beardies earned a total of 1,977 legs in the Regular, Preferred and FAST classes with 963 placements in all breed and Specialty competition. 108 of these teams accounted for 180 titles in Standard and JWW (65 Novice, 41 Open, 39 Excellent, 28 Masters, and 7 Championships) and 76 titles in FAST (49 Novice, 20 Open, 6 Excellent, 1 Masters). The level of participation in the Regular classes was up 3% from 2006 but fewer Novice and Open titles were earned. The level of participation in the Preferred classes was about 20% higher than in 2006. 43 Dogs earned at least one leg in Preferred; of these, 15 competed in Regular and Preferred, and 28 in Preferred only. Four teams competed at the 2nd AKC Agility Invitational in Long Beach, CA. Jeff Ipser and Wigglesworth Super Sonic (Zoom) were the highest placers. Six teams qualified and three teams competed at the 2008 AKC National Championships held in Tulsa, OK in March, 2008. Linda Porter and Oakengates Irish Cream (Bailey) were the highest placers. Several "firsts" should be noted. Sarah Halsey and Anasazi Secret Of The Wizard (Wizard) earned the first MACH7 by qualifying for their 140th QQ in August, 2007. Sarah and Wizard also earned the first Regular FAST titles at all levels (Novice to Masters). Jack Buhite and Skyedance Lord-A-Leaping (Caper) earned the first Preferred Novice and Open FAST titles. David Williamson and Harley Of St John (Harley) earned the first PAX title. Jeff Ipser and Zoom went from MACH3 to MACH4 in a record three months.

United Kennel Club/National Club for Dog Agility-UKC/NCDA:
23 Beardies have earned legs since 1992. There are three Champions-Excellent (U-ACHX): Charles Gibson's Mikie, Ann Krafcheck's Tasha, and Doug Klein's Maggie (handled by Jan Norikane).

United States Dog Agility Association-USDAA:
99 Beardies have earned since 1992. There are 4 champions (ADCH): Leslie Dawson-North's Chase, Anne Kajava's Olaf, Sarah Halsey's Wizard, and Sheila Franklin's Bracey.

North American Dog Agility Council -NADAC:
160 Beardies have earned legs since 1996. There is 1 Versatility Champion (Vers-NATCH): Jack Buhite's Caper, and 4 champions (NATCH): Jerry Bergen's Breezy, Amy Steltz's Bobby, Jack Buhite's Caper, and Sheila Franklin's Bracey.

Canine Performance Events-CPE:
35 Beardies have earned since 2003. There is 1 Champion Extraordinaire (C-ATE): Nancy May's Farley, and 4 champions (C-ATCH): Nancy May's Farley, Jack Buhite's Caper-C2, Jan Leverenz's Hops-C3, and Bob Leverenz's Guinness-C2.
Commendations:
The BCCA Agility Committee recognizes and congratulates our FIFTEEN new Beardie Champions since last year's specialty, who are Beardie ambassadors to the all-breed world of dog agility by earning Championships in three different USA agility venues. All together, we now have THIRTY-ONE Agility Champion Beardies who have earned SIXTY-FOUR Championships in six venues.

American Kennel Club:
MACH8 Wizard (Anasazi Secret of the Wizard) -- Sarah Halsey -- 26 July 2008
MACH6 Zoom (CH Wigglesworth Super Sonic) -- Jeff Ipser -- 28 June 2008
MACH5 Zoom (CH Wigglesworth Super Sonic) -- Jeff Ipser -- 16 March 2008
MACH4 Zoom (CH Wigglesworth Super Sonic) -- Jeff Ipser -- 20 October 2007
MACH 2 Bailey (Oakengates Irish Cream) -- Linda Porter -- 7 December 2007
MACH Max (CH Highlander Orion From Alamos) -- Molly McNamara -- 3 March 2008
MACH Mickie (CH Oakengates Quite Contrary) -- Walt Ernst -- 7 June 2008
MACH Kira (Shanaspree Rose Of Kilravock) -- Bobbie Raguse -- 22 June 2008
MACH Miller (CH Colquhoun's No Time To Relax) -- Karen Barratt -- 24 August 2008


North American Dog Agility Council:
NATCH Bracey (Wynsum Embrace The Moment) -- 25 May 2008

Canine Performance Events:
C-ATE Farley (Kamelott's Wild Thing Farley) -- Nancy May -- 8 March 2008
C-ATCH3 Hops (CH Wynsum Captivating Rhythm) -- Jan Leverenz -- 19 July 2008
C-ATCH2 Caper (CH Skyedance Lord A-Leaping) -- Jack Buhite -- 6 January 2008
C-ATCH2 Hops (CH Wynsum Captivating Rhythm) -- Jan Leverenz -- 20 January 2008
C-ATCH2 Guinness (CH Wynsum Hard Habit To Break) -- Bob Leverenz -- 21 March 2008
C-ATCH Guinness (CH Wynsum Hard Habit To Break) -- Bob Leverenz -- 27 October 2007
Thank you:
The Agility Committee thanks Joanne Williamson for the AKC statistics and BCCA Awards, Jan Norikane for the NADAC legs and titles, the Beardie Agility Community for the Diehard Trophy, Emily Venator and Glenn Hamilton for the Denia Award, Beth White for the JWW Trophy in Honor of Mirage, Carl and Kay Widell for the Veteran Preferred Trophy, the Florida Club for the Sunshine Award, Beth Canner and Gail Marantz-Romaine for the Relay Banner designed by Gretchen Blackburn, Karen Barrett for the Specialty MACH ribbons, Cindy Alspaugh for making the Agility Certificates again this year, and Karen Norteman for designing the BAD website. We thank Beth Kortze for chairing the 2007 National Specialty Agility Trial and Relay and Sandy McDonald, Sheila Franklin, and Terry Johnson for their assistance with our National Specialty 10th Anniversary Agility Dinner. We thank Karen Ryder (chair) and Molly McNamara (secretary) for all of their work on this year's National Specialty Agility Trial and Lisa Voss for her help with this year's agility dinner. We also thank Lillian Esposito and David Williamson for doing such a fine job with agility publication in the Bulletin and Bagpipes. It has been a pleasure working with all of you!
---
---
Last updated 12 November 2009
---
---
BAD Honors:
---
BAD Awards:
---
BCCA
For those of you who are history buffs, you can find accounts of our fourteen trials along with scores and pictures at:
---

---

---

Off to a BAD Start

[BAD Handlers] | [BAD Dogs] | [BAD Events] | [BAD Links]

[BAD Greetings] | [BAD News] | BAD Beginnings]

[BAD Advice] | [BAD Attitudes] | [BAD Goods]

Email Libby with an update